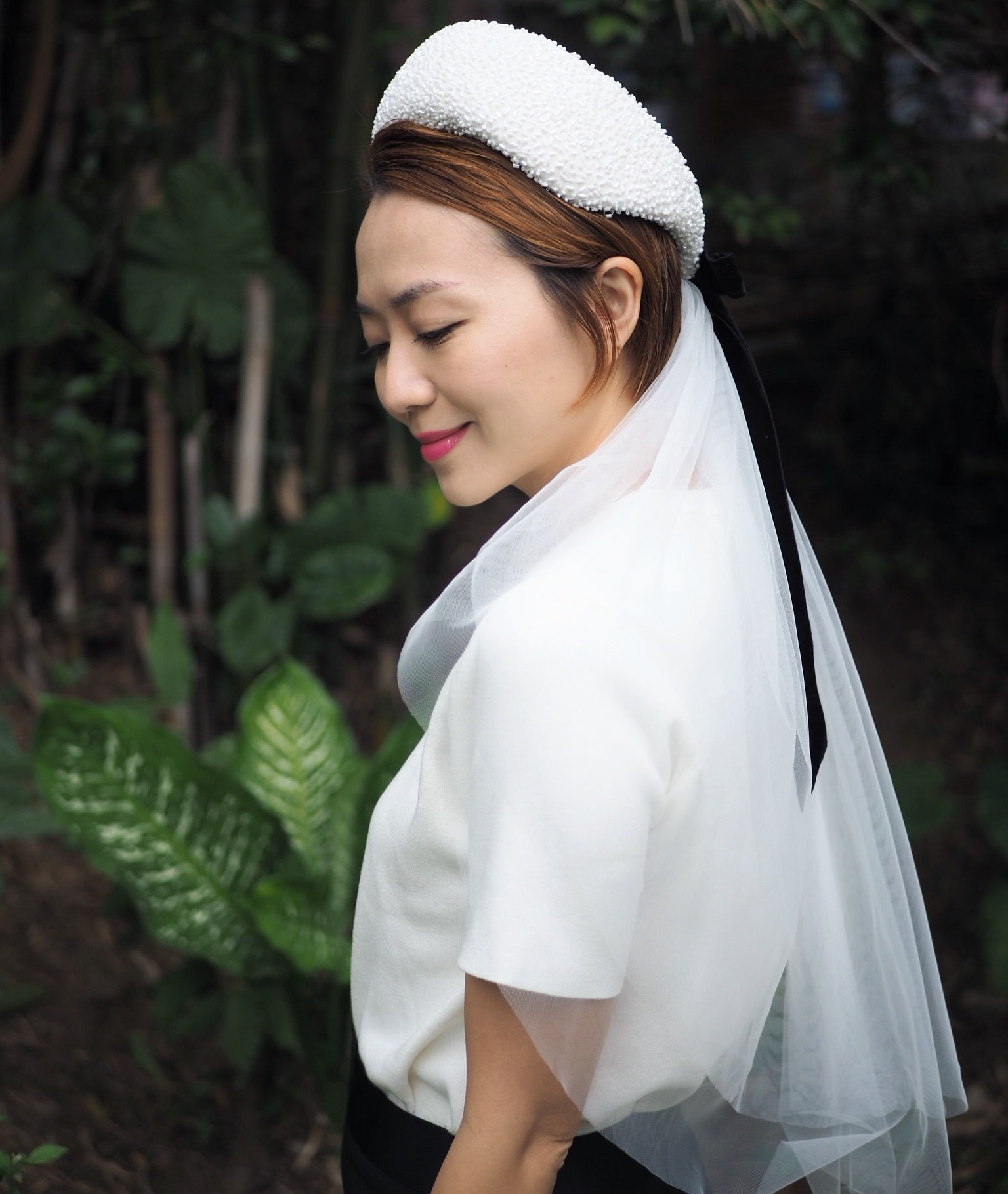 Leah
Leah is a wedding crown headdress blocked in a vintage block, covered by heavy beaded fabric handpicked from London years ago. The elbow length veil creates a distinct contrast with the black velvet bow at the back.
Interested this piece in different colours?
Please contact us at hello@bessleeder.com for bespoke service.