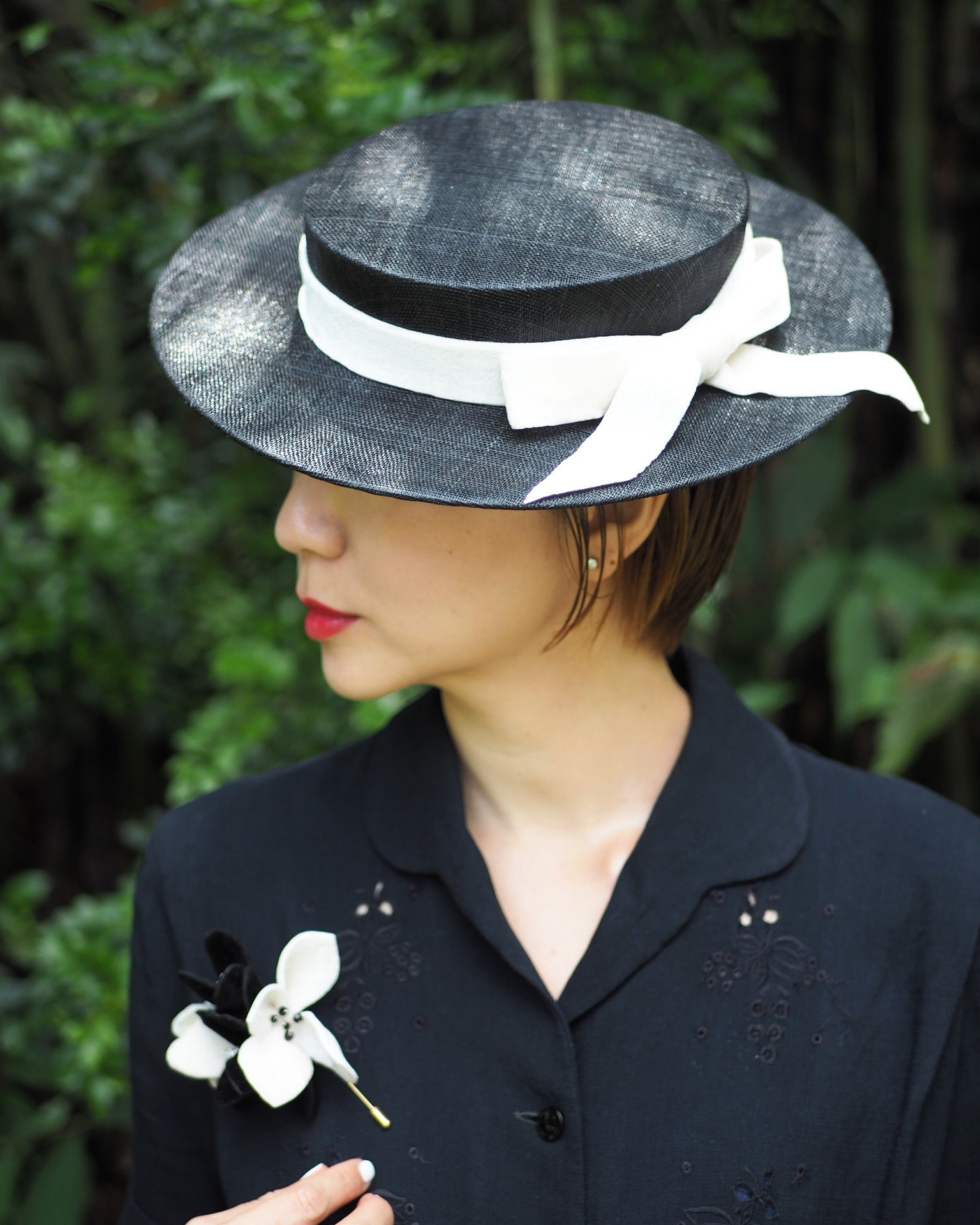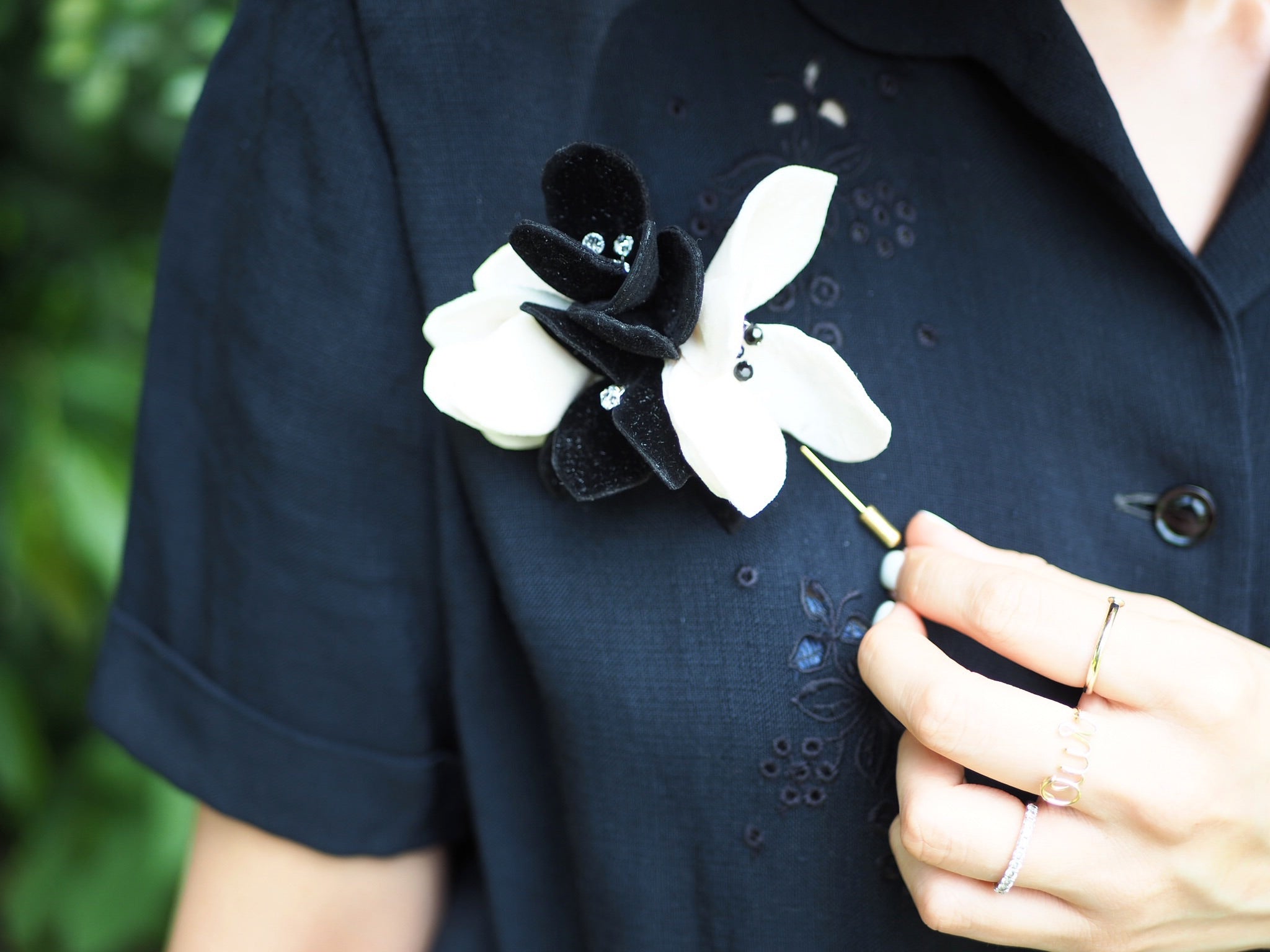 Gwen Black
Gwen Black can be worn in three ways.
You can pin the velvet flower bunch on either side of your hat, or wear it as a brooch, if you want to be a bit casual, just simply remove it! 
Interested this piece in different colours?
Please contact us at hello@bessleeder.com for bespoke service.