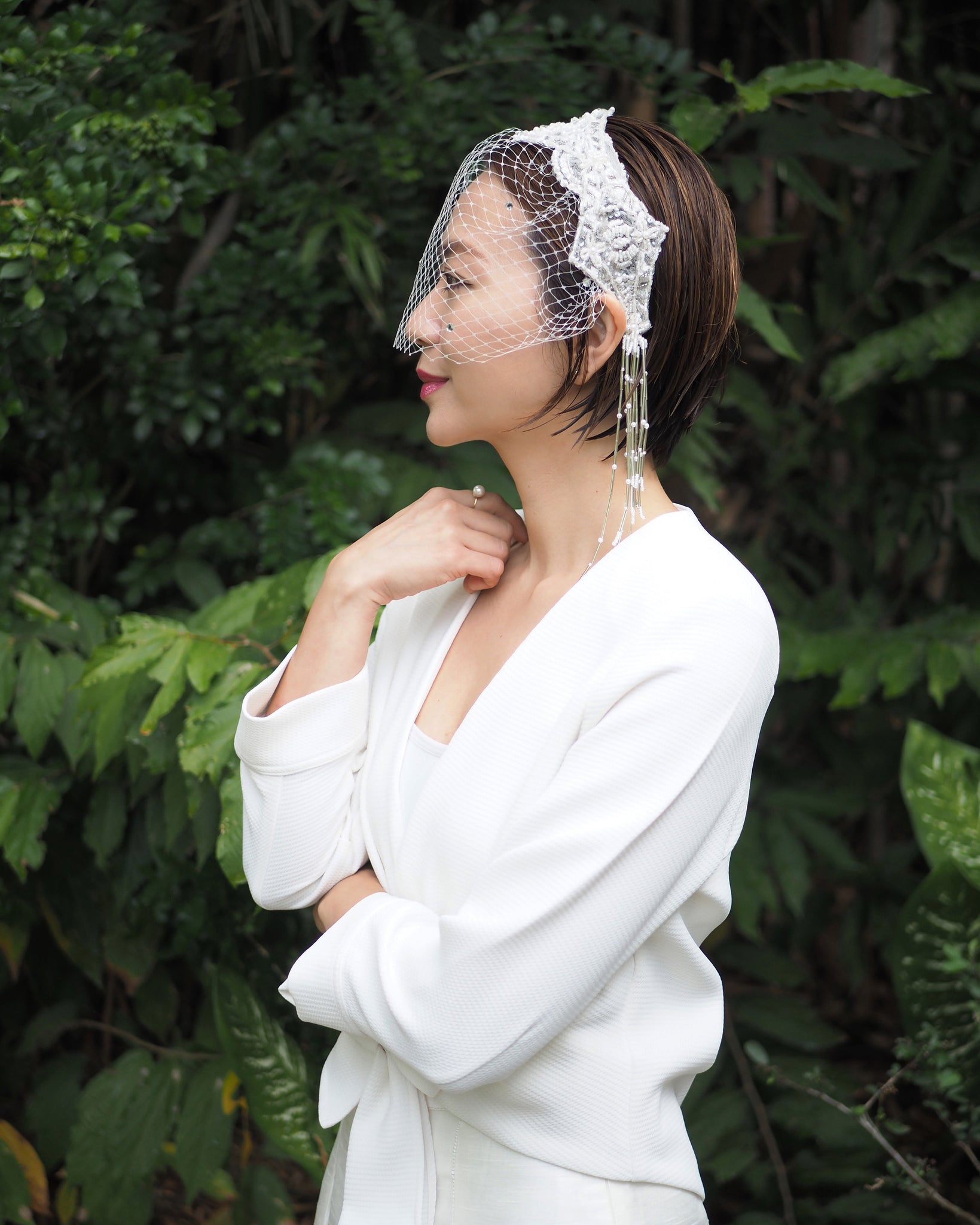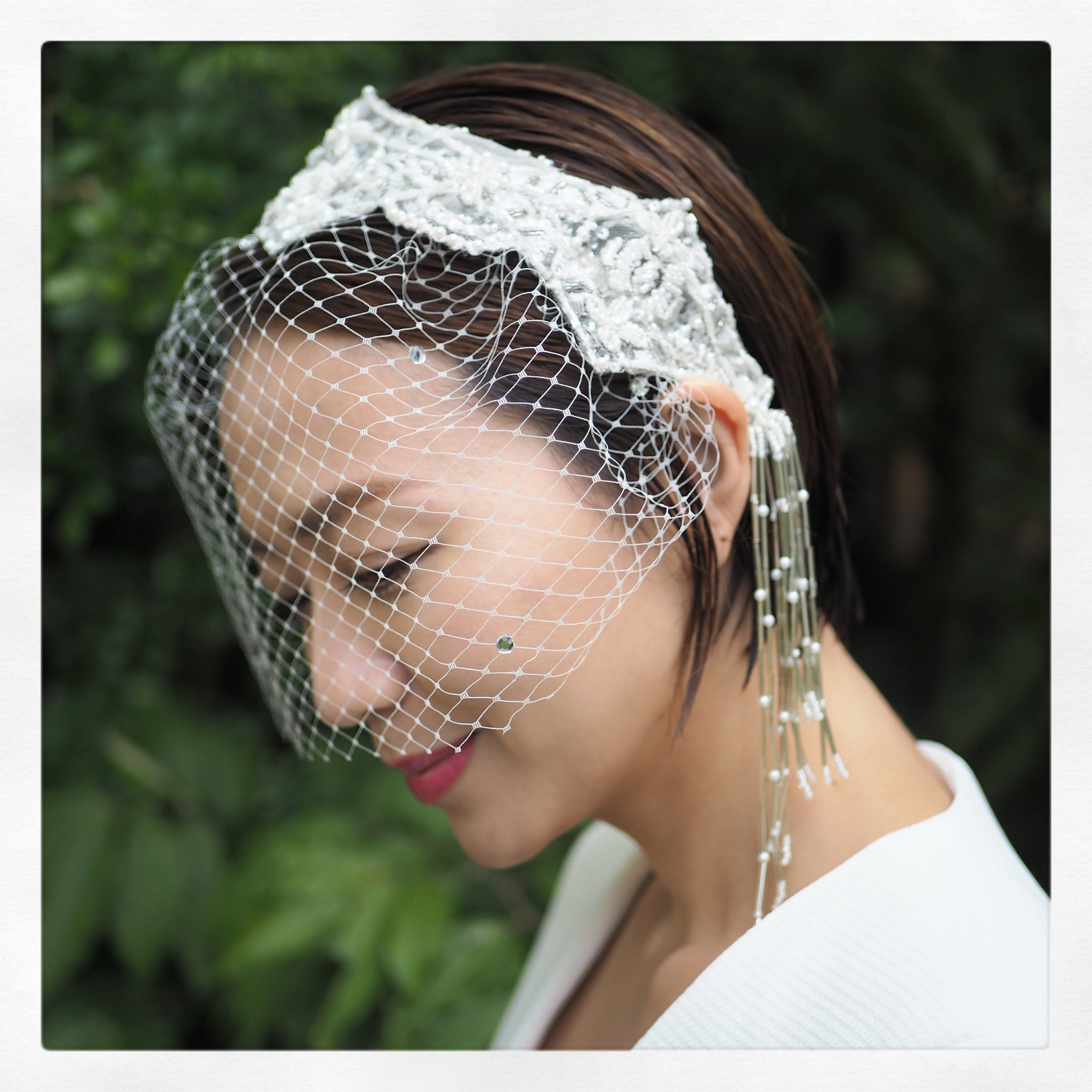 Meanne
A bridal headpiece in vintage embroidery French lace with hand-blocked veil with a beaded tassel detail to make The Great Gatsby look alive. It sparkled beautifully on the dance floor, just like the fire work blossoming in the night sky.
Interested this piece in different colours?
Please contact us at hello@bessleeder.com for bespoke service.