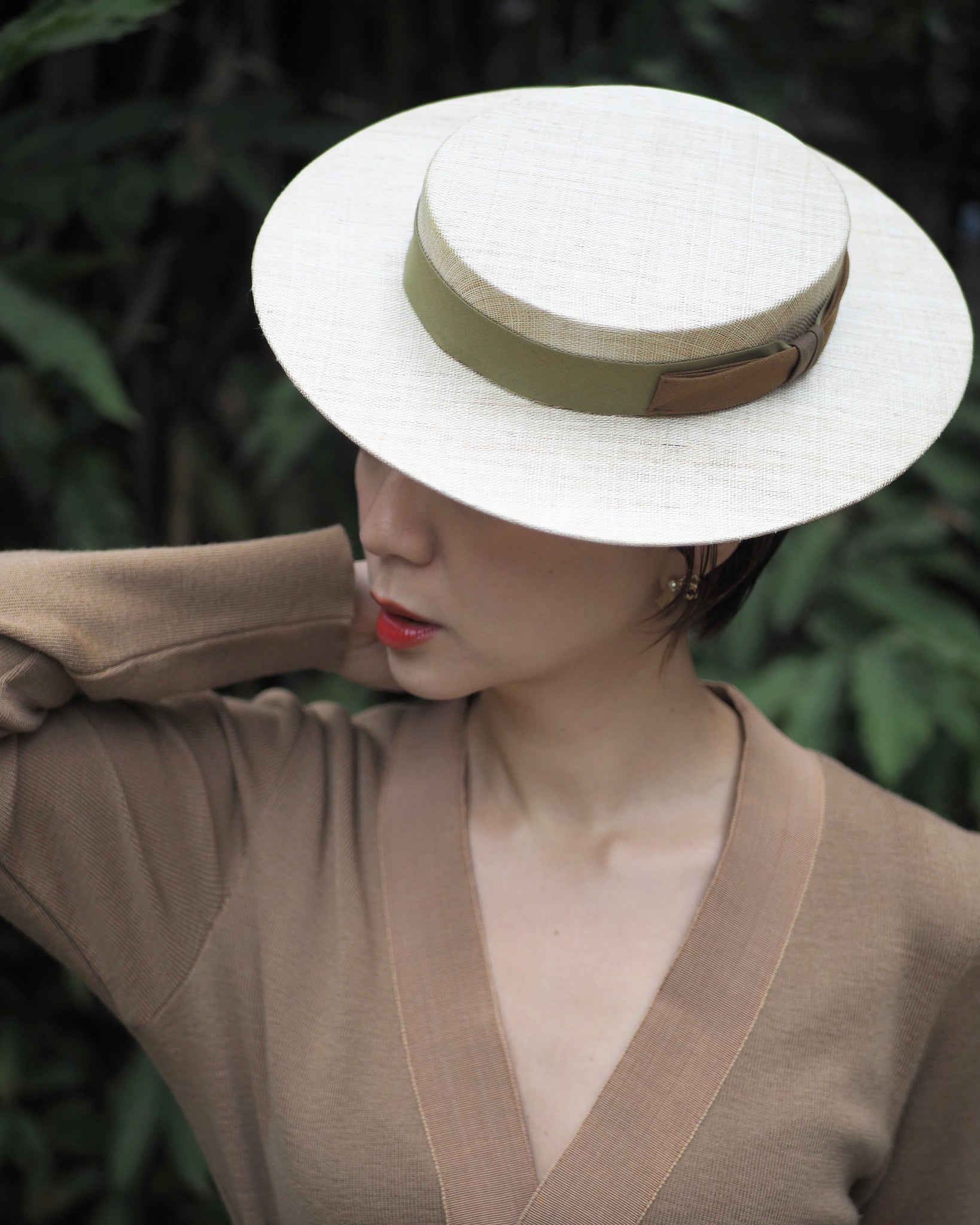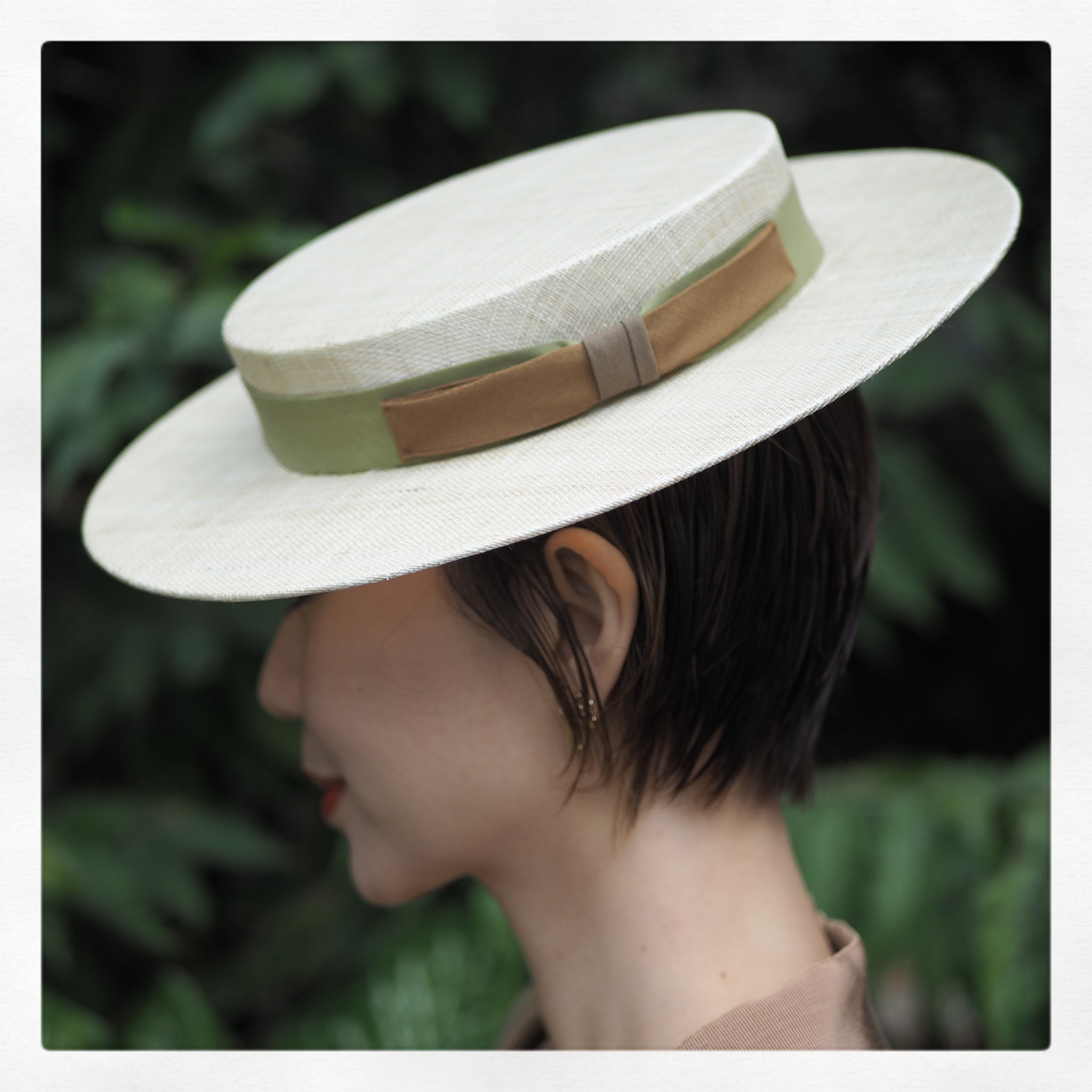 Gwen Olive
My signature boater hat, the Gwen series, has just added a new member, Gwen Olive.
Gwen is versatile, apart from trimmed by a black velvet hat ribbon, she comes with three different looks, the velvet flower hat pin as brooch, or simply change a chestnut olive color hat band to create another style.
Interested this piece in different colours?
Please contact us at hello@bessleeder.com for bespoke service.